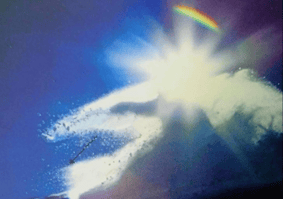 The Winter 2021/22 programme will look reassuringly familiar to those who ski with us regularly and has taken into account those groups who had already requested spaces for 2021/22 when it became clear that last season was going to be written off. Please therefore give alternative dates when enquiring about availability.
For those skiers who haven't been on an Ali Ross Skiing Clinic before, you will notice that we offer just one ski course each week ; this is because the unique advantage of the Skiing Clinics is that Ali Ross doesn't just lend his name to the system and thereafter assistants take over, but actually teaches every lesson, whether group or private, himself. This not only guarantees consistency of information and feedback, but also more critically, his technical insights will help you to become the accomplished skier you always aspired to be.
Be warned - there are no magic wands or short-cuts in this process and it requires a certain determination to ditch skiing habits acquired over perhaps many winters- but if ever there was a more auspicious time to start the next phase of your skiing life, this season must surely be it. Don't take our word for it, come and join us and find out for yourself.
See the Tignes official website for the latest news , including STGM reports. English version available.
©Copyright Ali & Moira ROSS